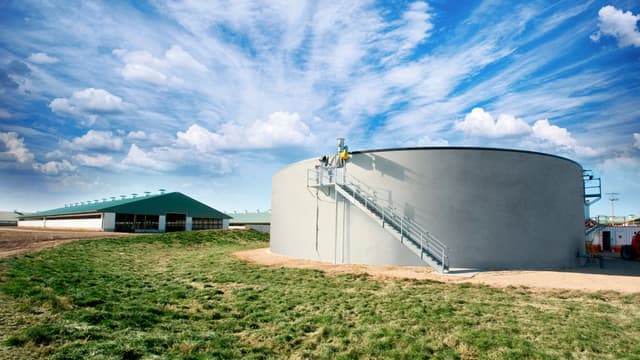 Our open positions
Obeo Biogas is a biogas developer specializing in the design, construction, and operation of biogas systems specifically adapted to dairy farms. Our main mission is to convert organic waste, including manure, into renewable energy, disinfected bedding, and nutrient-rich fertilizer through anaerobic digestion.
At Obeo Biogas, we strive to be at the forefront of innovation and technology, constantly seeking and developing new ways to optimize biogas systems for the dairy industry. Our goal is to create a more sustainable and environmentally conscious future for all.
We are currently looking for a Biogas Farm Project Manager to join our dynamic team. The ideal candidate will be responsible for managing biogas production projects on farms, from conception to implementation.
Responsibilities:
Design biogas projects on farms, in close collaboration with farm owners.
Coordinate the various stages of the project, ensuring that deadlines are met.
Supervise the general contractor and equipment installers necessary for biogas production.
Ensure the commissioning and optimal operation of the installations.
Manage budgets and resources allocated to projects.
Requirements:
Degree in construction engineering or equivalent experience.
Project management, planning, and coordination skills.
Ability to work in a team and communicate effectively with stakeholders.
Assets:
Previous experience in the design and management of biogas production projects or in the renewable energy field.
In-depth knowledge of biogas production technologies and their operation.
We offer a competitive salary, social benefits, and an opportunity to work in a constantly evolving and growing field.
If you are interested in this position and meet the requirements, please send us your CV. We look forward to meeting you and discussing this exciting opportunity. info@obeobiogas.com